CA$725.00
of CA$10,000.00 Goal
7% Funded
ATCO Frontec specializes in operational support services and logistics, turn-key camp services, facilities management and disaster and emergency management solutions. As an organization with deep ties to our Canadian Military we are invested in supporting the Homes For Heroes Foundation. Through fundraisers such as CP's Spin for a Veteran and providing tiny homes to the Homes for Heroes Village, ATCO hopes to provide a sense of belonging for our Canadian military veterans who are having a challenging time transitioning from homelessness.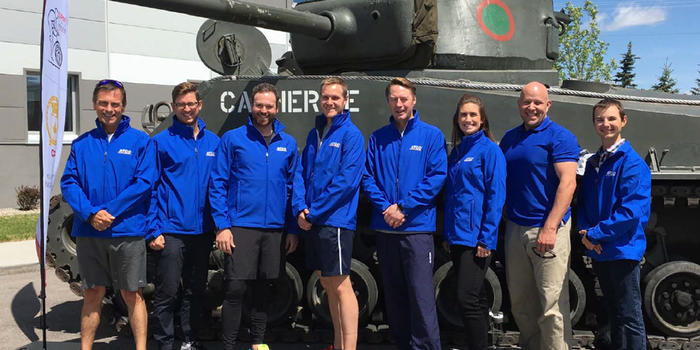 54 days left to donate
Donation deadline is June 14, 2019
Benefiting Causes

CA$725.00
of CA$10,000.00 Goal
7% Funded
5 Donations
CA$250.00

Homes for Heroes!

CA$250.00

CA$25.00

Worthy cause

CA$100.00

Enjoy the ride!

CA$100.00

Jan 31, 2019

Melissa Gagne

GO TEAM FRONTEC!!!
CA$250.00

CA$250.00

Homes for Heroes!

CA$100.00

Jan 31, 2019

Melissa Gagne

GO TEAM FRONTEC!!!

CA$100.00

Enjoy the ride!

CA$25.00

Worthy cause