Friendraising Opportunity
2019 Spin for a Veteran
Helping to raise funds for veterans experiencing homelessness.
About this Friendraising Opportunity
CA$23,315.00
Donated of CA$400,000.00
CA$17,775.00 Donations
CA$5,540.00 Matched Amount
CP has a very long history with the military and as a way of giving back CP employees, Servicemen/women and Corporate Teams are raising awareness and money for Homes For Heroes, an initiative that addresses the issue of veterans experiencing homelessness in Canada.
Teams will be spinning for 24 hours to raise awareness and funds for the Homes For Heroes Foundation. To assist them in helping those who were willing to give their all to protect us and maintain our freedoms, get back to a place where they feel supported and engaged.
This years event is being held on June 1 & 2 at CP's head office in Ogden. Visit www.spin4vets.ca for more information.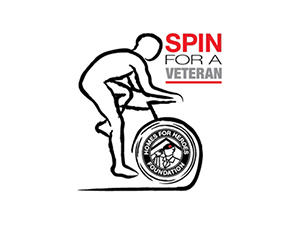 Causes in this Friendraising Opportunity

Calgary, Alberta, T2S 2T4, Canada
How Donations Work
Click any 'Donate Now' button and then decide your donation amount. You will then be forwarded to your payment processor of choice. Once your donation has been processed it will be sent to your charity of choice.
Need Some Help?